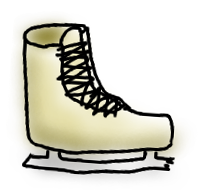 We had circled the ice twice. Hadn't fallen yet, just wobbled about in the way beginners do.

Mel stopped. She flopped down. "Might as well get it over with," she said.

Sounded like a great idea, so I did.

Skating got a lot easier after that.

Fall down intentionally. Get your fear out, then go.

You can comment with Disqus or you can e-mail me at sacha@sachachua.com.