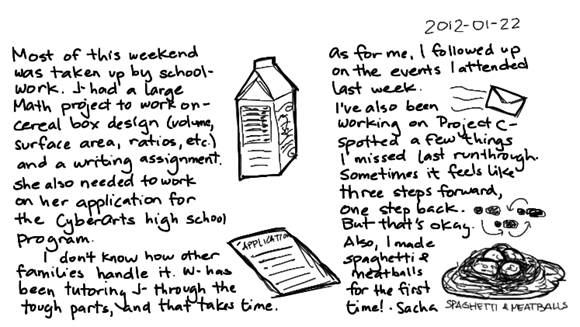 Most of this weekend was taken up by schoolwork. J- had a large Math project to work on – cereal box design (volume, surface area, ratios, etc.) and a writing assignment. She also needed to work on her application for the CyberArts high school program.
I don't know how other families handle it. W- has been tutoring J- through the tough parts, and that takes time.
As for me, I followed up on the events I attended last week. I've also been working on Project C. Spotted a few things I missed last runthrough. Sometimes it feels like three steps forward, one step back. But that's okay.
Also, I made spaghetti and meatballs for the first time!
(Helped J- learn Inkscape, too. Yay!)