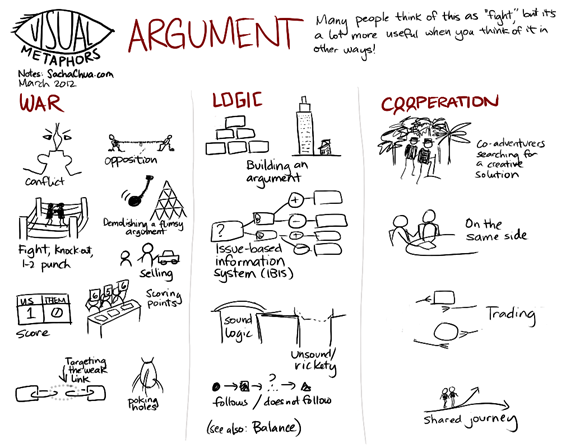 (Click on the image to view a larger version.)
Different ways to visualize argument:
War: conflict, opposition, fight, demolishing a flimsy argument, score, scoring points, targeting the weak link, poking holes
Logic: building an argument, issue-based information systems, sound/unsound logic, follows/does not follow
Cooperation: Co-adventurers searching for a creative solution, on the same side, trading, shared journey
See also: Balance
This is part of my Visual Metaphors series. Like it? Suggest other ways to visually describe "argument", or tell me about other terms you'd like to see!