Click on the images for larger version. Please feel free to share these! You can credit it as © 2012 Sacha Chua – Creative Commons Attribution 2.5 Canada.
Integrating Digital Marketing Into Your WordPress, Austin Gunter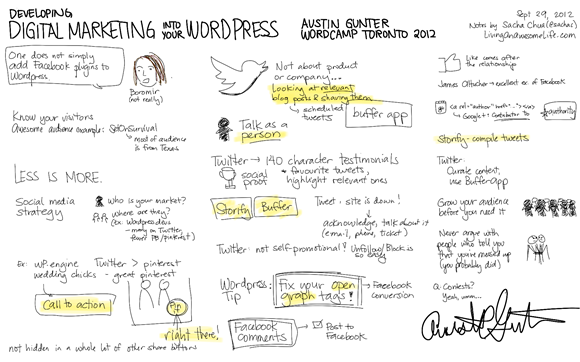 Giving Back to WordPress, Mo Jangda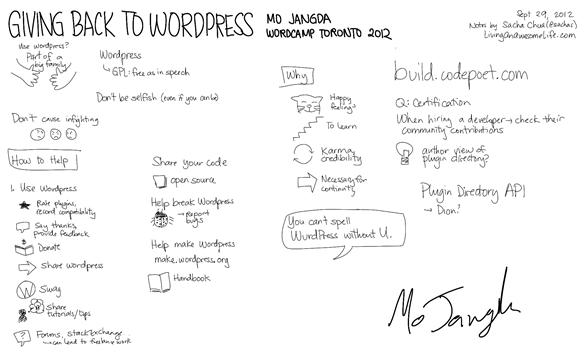 Options for a Multilingual Site, Shannon Smith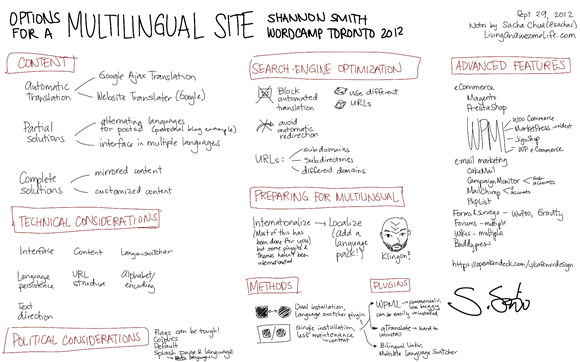 Securing WordPress, Victor Granic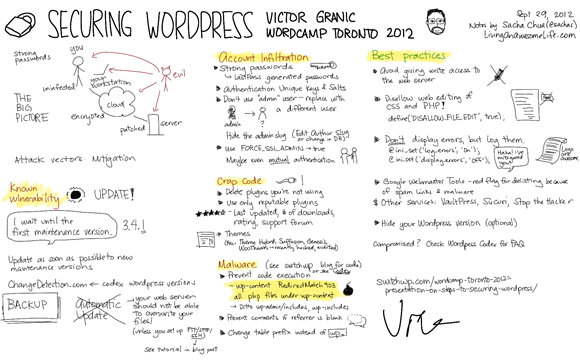 Webmaster's Toolkit: SEO & Web Analytics, Andy McIlwain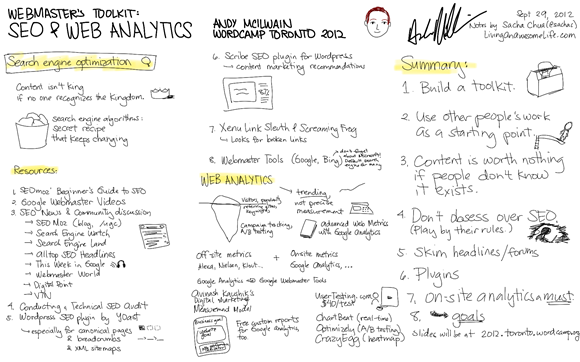 e-Commerce & WordPress: Navigating the Minefield, Jonathan Davis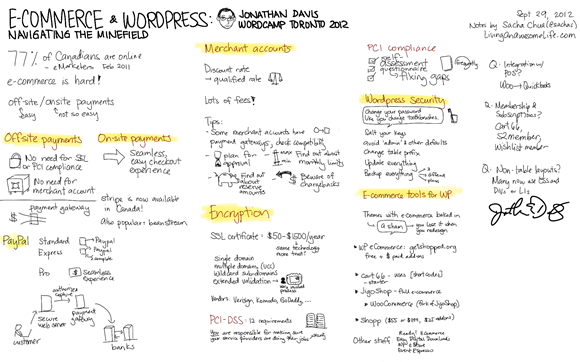 WordCamp Toronto 2012 site, #wcto

You can comment with Disqus or you can e-mail me at sacha@sachachua.com.