Click on the images for larger version. Please feel free to share these! You can credit it as © 2012 Sacha Chua – Creative Commons Attribution 2.5 Canada.
Building Your Business on WordPress, Richard Martin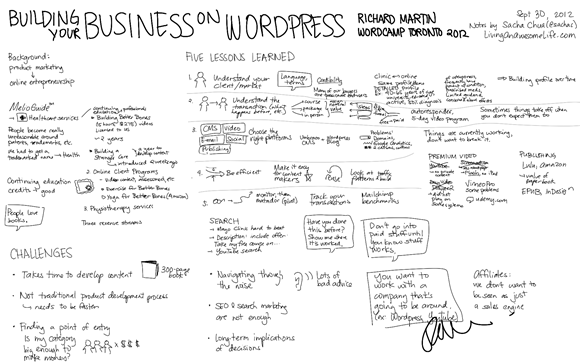 Malvern Red & Black Society, Shanta R. Nathwani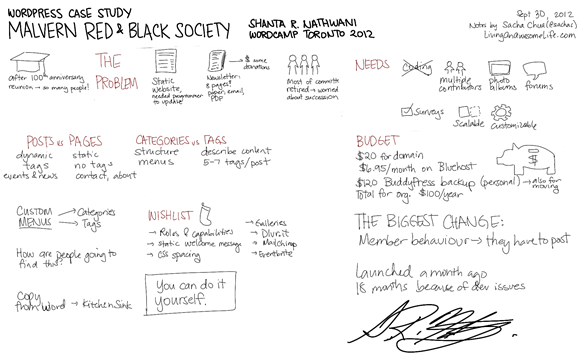 WordPress of 1812, Digital Duncan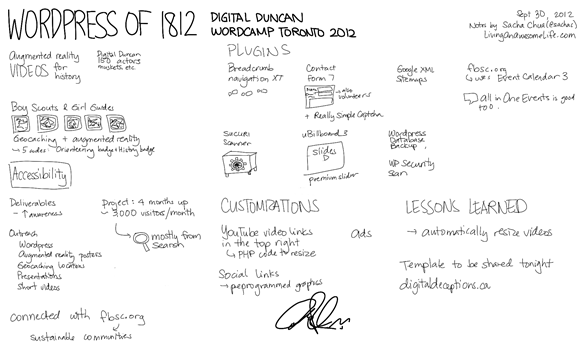 Sketchnotes from WordCamp Toronto 2012 Day 1

Sign up for the mailing list at WordCamp Toronto 2012 to find out when the videos have been released, or keep an eye on wordpress.tv!

You can comment with Disqus or you can e-mail me at sacha@sachachua.com.