Got an awesome idea? Every month, the Awesome Foundation Toronto trustees get together and award $1,000 in a brown paper bag to the coolest idea and team!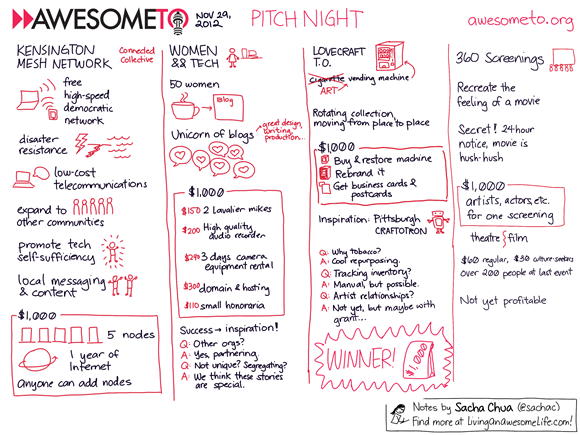 Congratulations to Lovecraft TO – good luck with your project.

Check out Awesome Foundation Toronto or my other sketchnotes!

You can comment with Disqus or you can e-mail me at sacha@sachachua.com.