Posted: - Modified: | book
Still fuzzy-brained yesterday, so I took a break from sleeping and playing video games in order to read through the stack of books I'd checked out of the library. Hooray for the library. If I had to make the buying decision for each book, I would have nowhere near this number and diversity.
Reading while fuzzy works surprisingly well. With a sharp brain, sometimes I get impatient with books that cover the same ground as other books I've read, or books that aren't particularly relevant to me, or books that don't have quite the right feel in their writing. I think: I could be coding or writing or figuring things out myself. With a fuzzy brain, I can take things more slowly.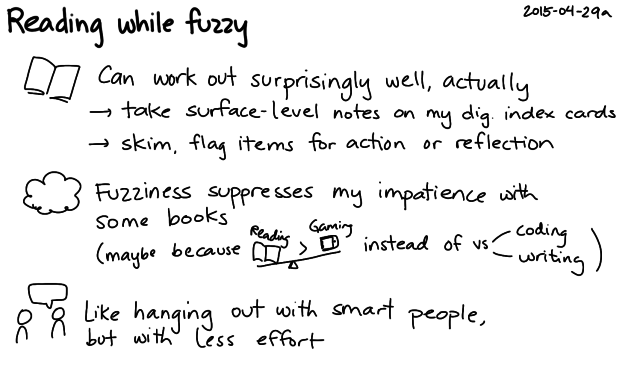 2015-04-29a Reading while fuzzy – index card #reading #fuzzy
Anyway, here are the three books I got through.
2015-04-29e Raw book notes – The Great Work of Your Life – Stephen Cope – index card #book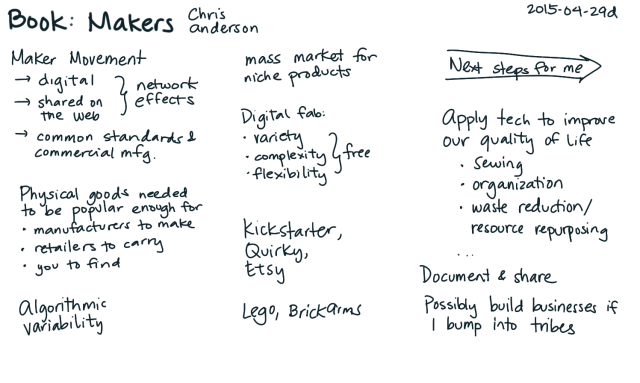 2015-04-29d Raw book notes – Makers – Chris Anderson – index card #book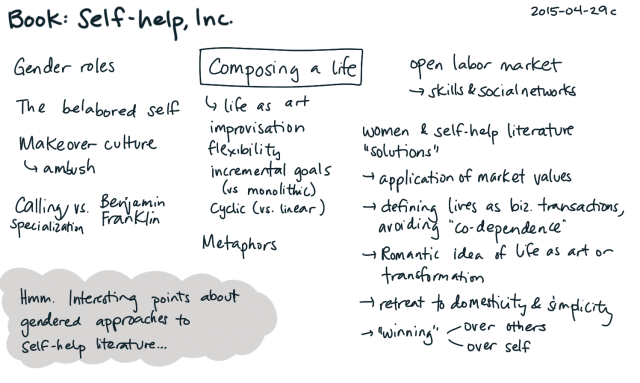 2015-04-29c Raw book notes – Self-help, Inc – index card #book
While filing them in my outline, I noticed that I had a bunch of other raw book notes: not pretty ones with doodles and colours, just index cards crammed with writing. I figured I'd post those too, since I often search my blog for things I remember.
2015-01-22 Book – Leading the Life You Want – Friedman 2014 – index card #book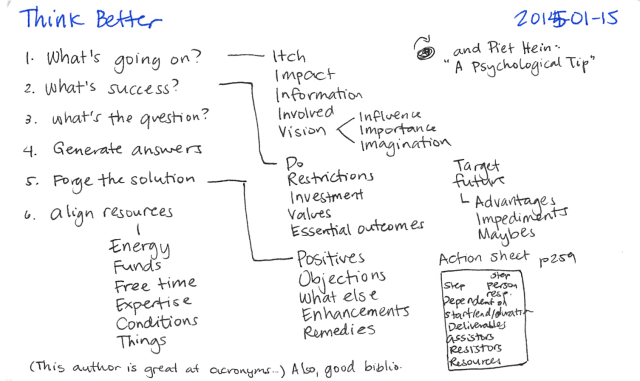 2015-01-15 Think Better – Tim Hurson – index card #book #raw #thinking #creativity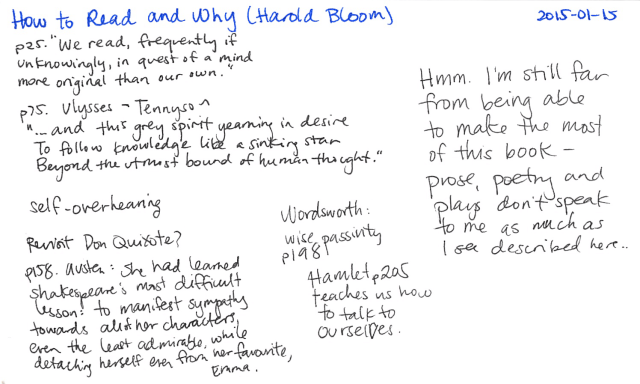 2015-01-15 How to Read and Why – Harold Bloom – index card #book #raw #reading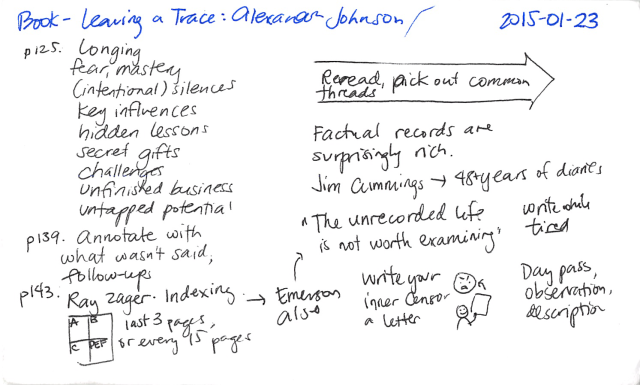 2015-01-23 Book – Leaving a Trace – Alexandra Johnson – index card #writing #book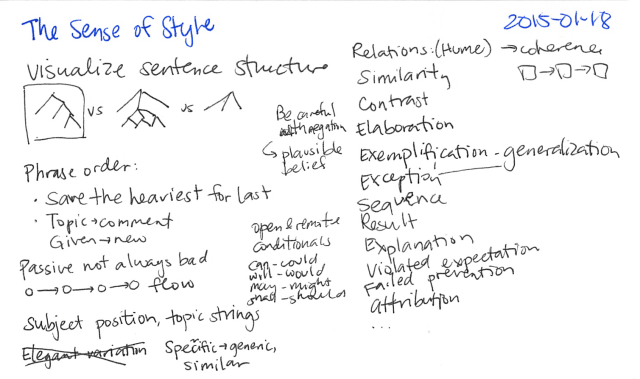 2015-01-18 The Sense of Style – index card #book #writing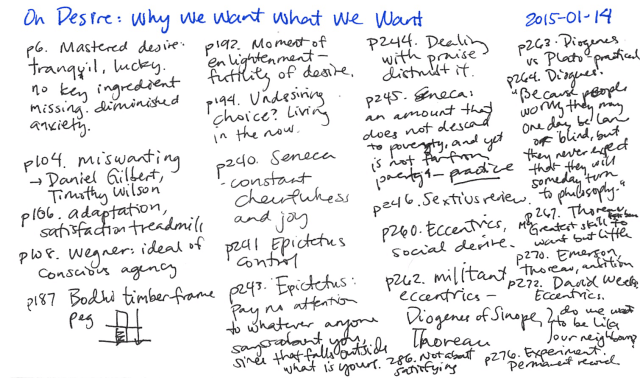 2015-01-14 On Desire – Why We Want What We Want – William Irvine – index cards #book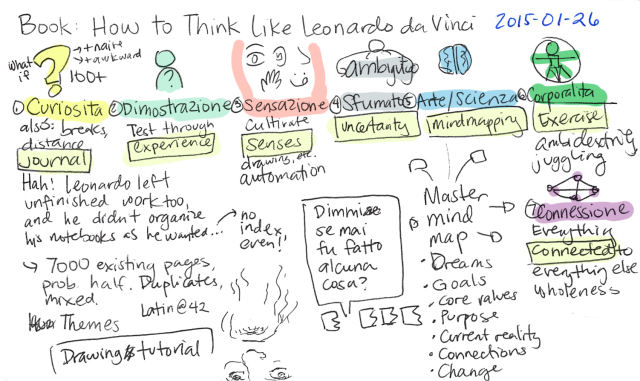 2015-01-26 Book – How to Think Like Leonardo da Vinci – index card #raw #book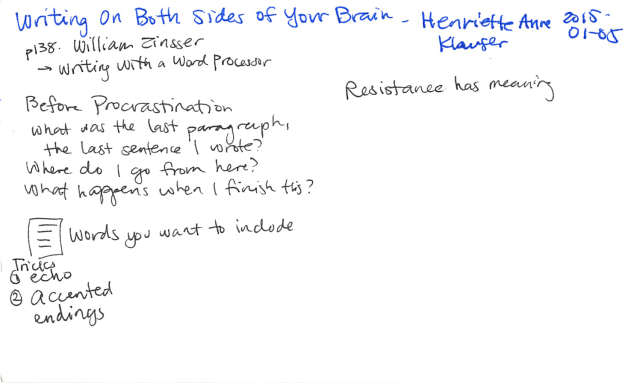 2015-01-15 Writing on Both Sides of Your Brain – Henriette Anne Klauser – index card #book #raw

Might as well get the thoughts out there. Who knows how they'll ripple and come back?

You can comment with Disqus or you can e-mail me at sacha@sachachua.com.