I spent an hour at Designer Fabrics thinking about patterns and what I might want to sew next. I didn't see anything I particularly wanted there, but I did pick up a yard and a half of Kaufman London Calling Lawn Abstract Stripe (
like this
) from The Workroom just so that I have something to work on. =)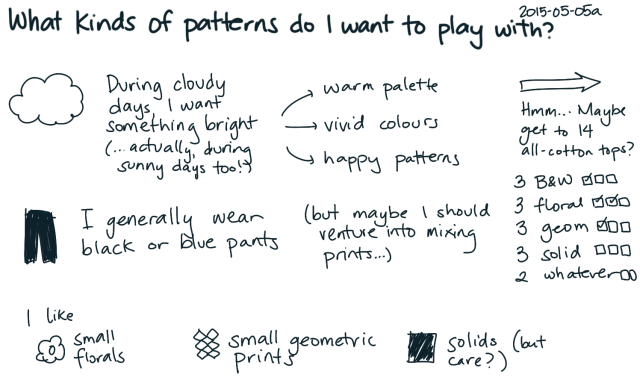 Anyway, top-wise, it might be interesting to break out of my comfort zone: not just florals, but also more black-and-white patterns and more geometric prints.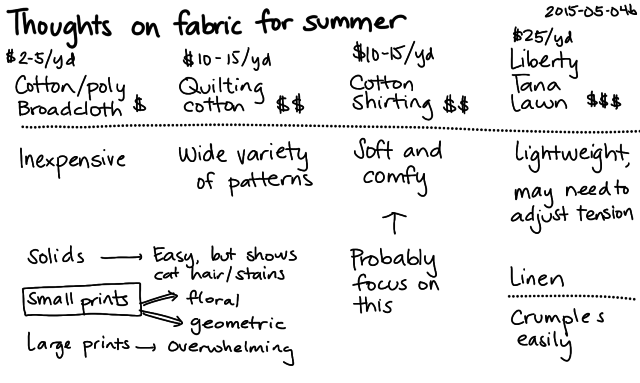 The cotton lawn feels nice, but I think the shirting cottons are okay too, and the quilting cotton is actually pretty okay once you wash the sizing out of it.
I might actually have sewn enough tops now, though, especially after I finish the four I have in progress. That's enough to spend a week in 100% cotton, which will be better than the cotton/poly broadcloth blends I started with, and maybe 2-3 weeks in between delicate laundry batches.
So, time to figure out: what next? There's a little temptation to complete things I'm tempted to try to take on more types of garments. (Get to the point, perhaps, where every stitch I wear is mine? Shoes might be tough, though. Moccasins?) On the other hand, when I started this sewing thing again this year, I said I'd pace myself by trying to replace only one category of things per year. That way, I could reduce the risk of burnout.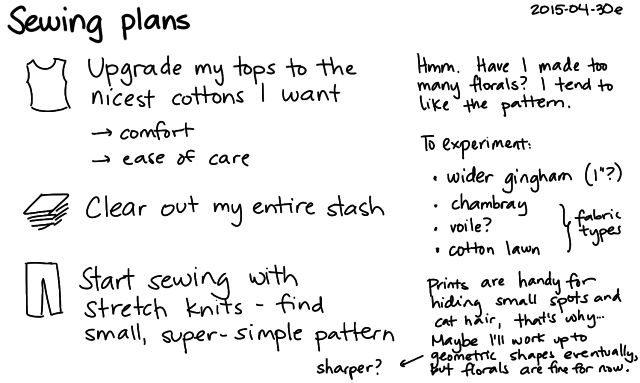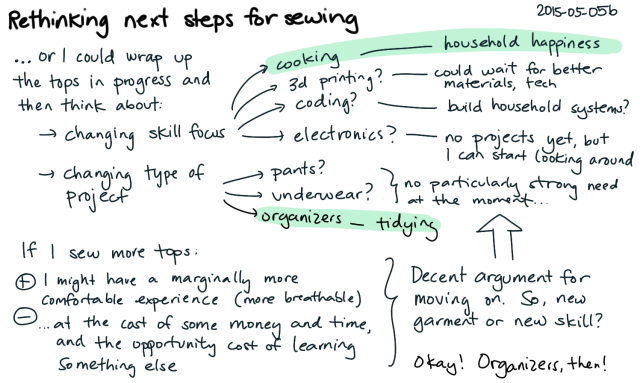 I considered upgrading the broadcloth tops to the nicest cottons I can find – probably Liberty fabric, or some of the other cotton lawns. On the other hand, that might be well in the neighbourhood of diminishing returns, so maybe it's better to wait.
I looked into sewing with stretch knits too, making a pair of leggings. I might make yoga pants at some point, but I don't feel a pressing need for them, so I might wait too.
Stash-clearing, then. Ideally, making various containers and household things. Maybe I can make a patchwork garment bag to use up some of my scraps and protect my winter coats. Maybe I can make bags and zippered pouches. Maybe I can make things neater and more organized.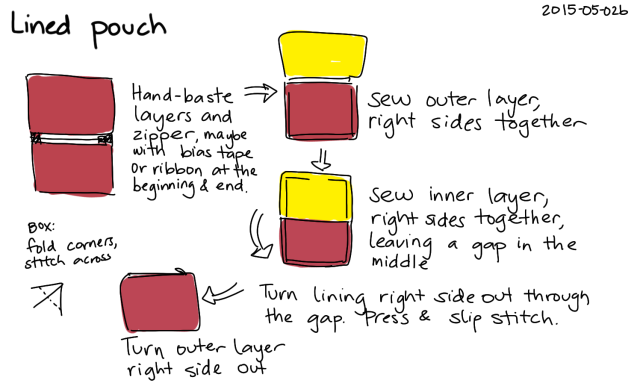 I made a lined pouch with some of my scraps: the Marvel fabric on the outside, a yellow broadcloth inside, and a red zipper. It was fun. I haven't figured out what to put into it, though. I'm sure something will come up.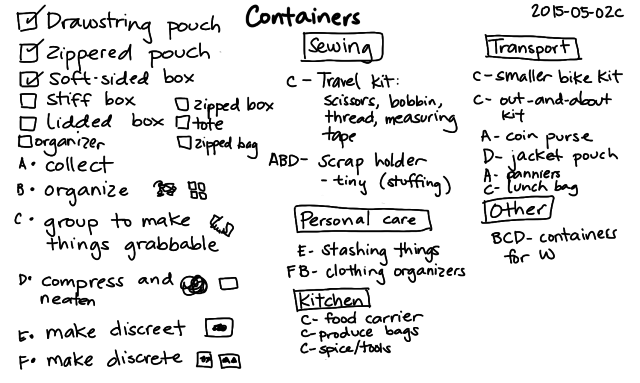 There are all sorts of containers I can learn how to make, and so many things that I can contain within them.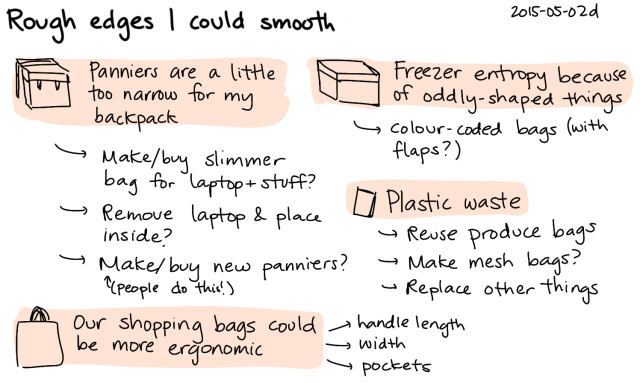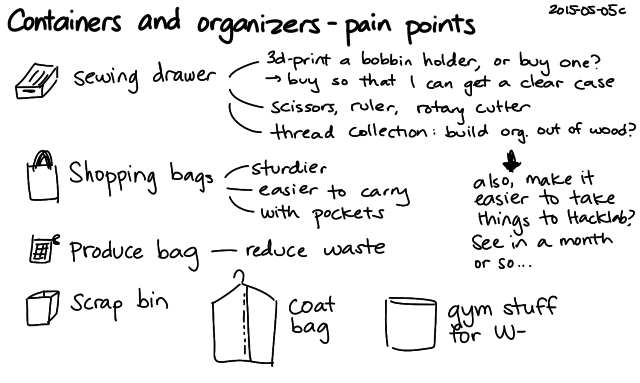 It might be good to start with the things that annoy me the most, like my disorganized sewing drawer. Mmm. Yes. Skills that improve themselves.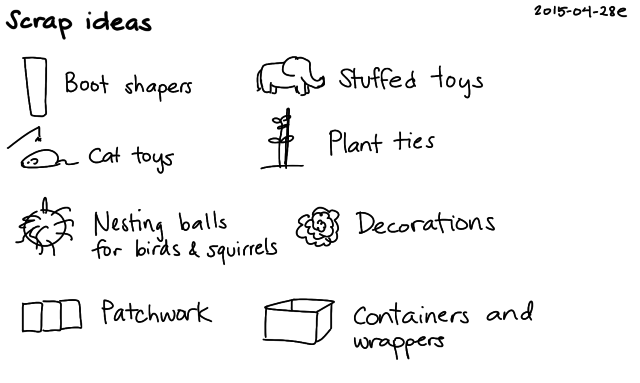 Besides, it would be nice to get through more of those scraps. The boot shaper I made took a surprising volume of scraps for stuffing, so I'm looking forward to collecting more and making the one for the other boot. Then more little projects…

You can comment with Disqus or you can e-mail me at sacha@sachachua.com.