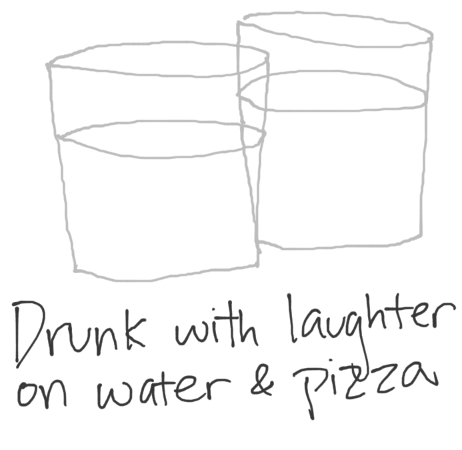 I'm trying to figure out how to explain to other people what this barkada thing is like, but it's hard.
I can't explain how the conversation can flow so fast and funny over water and pizza. (And to think that other people drink alcohol to relax their inhibitions.)
In-jokes that still haven't grown old, after all these years. New jokes and references. Politically incorrect humor mixed in with ideas and initiatives. Serious thoughts mixed in with crazy antics.
There's something about critical mass and quick retorts that's part of the magic of being in person.
It's amazing being part of a group like this.